To use a digital camera is a funny experience. On one hand, it's close to impossible to get the picture exactly as one would like it to be. On the other hand, one can just delete the really bad pictures from the camera's memory, and then try again. Shooting forty bad pictures with a normal camera to get one that is OK, costs one film. Shooting four hundred bad pictures with a digital camera doesn't cost anything at all. Just delete and try again.
My grandfather had to be more careful with his paintings. He painted the one below as he visited us in Toscana in the late sixties.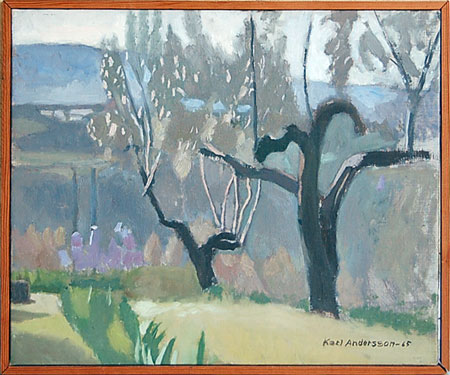 My brother has some more our grand-father's paintings on his homepage.
Our great-grand-aunt Totto also travelled to the Mediterranean area. She painted among other things a worker from the port of Marseille in the years just after the second world war: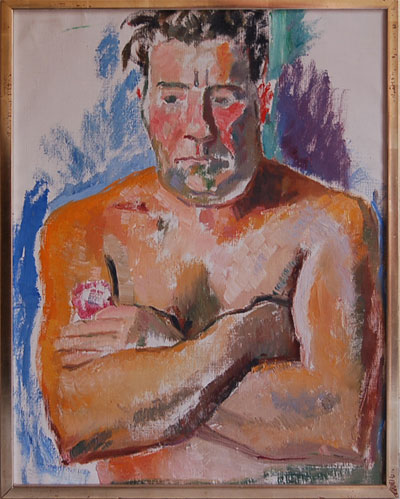 I always wondered how she found him and what she did to him. His children and grand-children may still walk around in Marseille trying to find his shirt.
Aunt Totto also went to Finland and painted. Two years before the first world war she painted the gentleman below.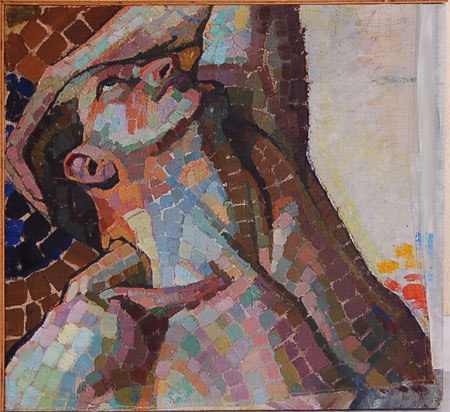 Don't worry. Even if aunt Totto pinched his shirt, he wasn't cold up there in the North. It's a painting that is said to be from a sauna. As you can see on the picture, the canvas has been patched along the right edge. I love to think that that is where his shirt went.
The last painting on this page is by Törneman. There is a short text written on the back of the frame, allegedly by aunt Totto.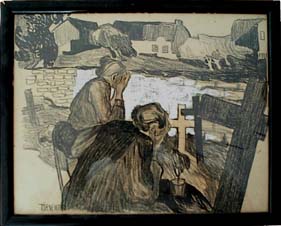 The text is "They cried. But they didn't have any luck with their sorrow, because they cried on the wrong grave."