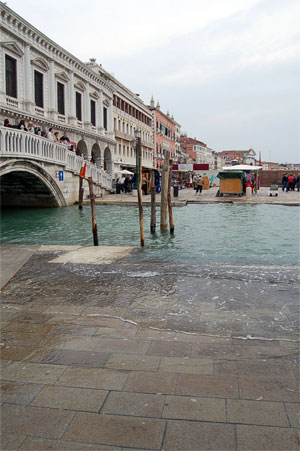 Fig 1. Beware! Here be Tintoretto!
Venice is arguably the most beautiful city in the entire North Eastern Italy. However, there are two big problems for the visitor: Vivaldi and Tintoretto. They are all over the place. Suspecting no harm one enters a small church in a remote part of the city, but in at least one corner of the church there is bound to be a Tintoretto, which spoils an otherwise well painted white wall. If you buy a concert ticket in the street from a punk with bongo-drums and a bag-pipe, you can be sure that what they actually will play is Vivaldi on a spinet in a church, which is jampacked with Tintorettos on the walls.
How come so many people visit the Guggenheim museum in Venice? There are after all dozens of much better museums of modern art in Europe. The answer is that it is a Tintoretto free zone. Here one can relax with works by Arp, Ernst, Miró, Richier, Picasso and other artists one blissfully doesn't understand at all. Just one word of warning: if you leave the museum in the wrong direction, you will end up at Chiesa S. Maria della Salute, where a big Marriage at Cana by Tintoretto lurks behind the pillars.
One should not exaggerate the Tintoretto problem however. If you are only alert, you will see warning signs outside most churches: "Danger! Here is one Tintoretto and two Veronese" it can say. "Pregnant women and people with sensitive heart beware!"
One of my favourite museums in Venice is the Scuola Grande delle Carmini, which is one of the smallest Scuole Grandi one can imagine. Instead of filling huge halls with horrible Tintorettos, like they have done at Scuola Grande di San Rocco, they have filled a few small rooms with real artists like Tiepolo and Niccoló Bambini. In the fairly small staircase to the second floor there is an abundance of stucco, fitting tightly as meringues on a cake, even if it tastes more like plaster according to those who have tasted it.
If you manage to get all the way to Scuola Grande delle Carmini in Dorsoduro, you can as well walk the short distance across Rio di S. Margerita to Palazzo Foscarini. You will anyhow be knackered from all the walking, so another 30 meters won't make much of a difference. The big attraction with Palazzo Foscarini is that there is no art at all. The big disadvantage is that it usually is closed, so you won't come in. But if you manage to get in, you will see a palace without any sterile restauration works. The brick floor goes up and down in impertinent waves, and the stairs up to the second floor haven't seen a spirit level even on a picture. The wooden friezes under the ceiling are from the sixteenth century, and they decompose as you watch them.
Palazzo Foscarini is a relieving contrast to places like Palazzo Grassi or Museo Correr, which are so overly restored that one even the lavatories are clean enough to be used without hesitation.
To get back from Foscarini to the city centre with the hords of tourists, you can take a traghetto. That is a gondola in which you can cross the Canal Grande standing up. A traditional gondola for romantically inclined tourists who demand to sit costs about a hundred times more. Besides, in a traghetto you won't have to listen to the gondoliere singing O sole mio at the same time as someone plays Vivaldi's The Four Seasons on accordeon.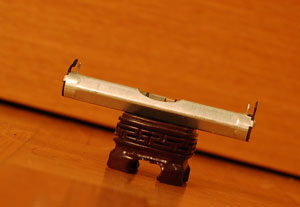 Fig 2. What still has not destroyed Palazzo Foscarini
17 October 2005